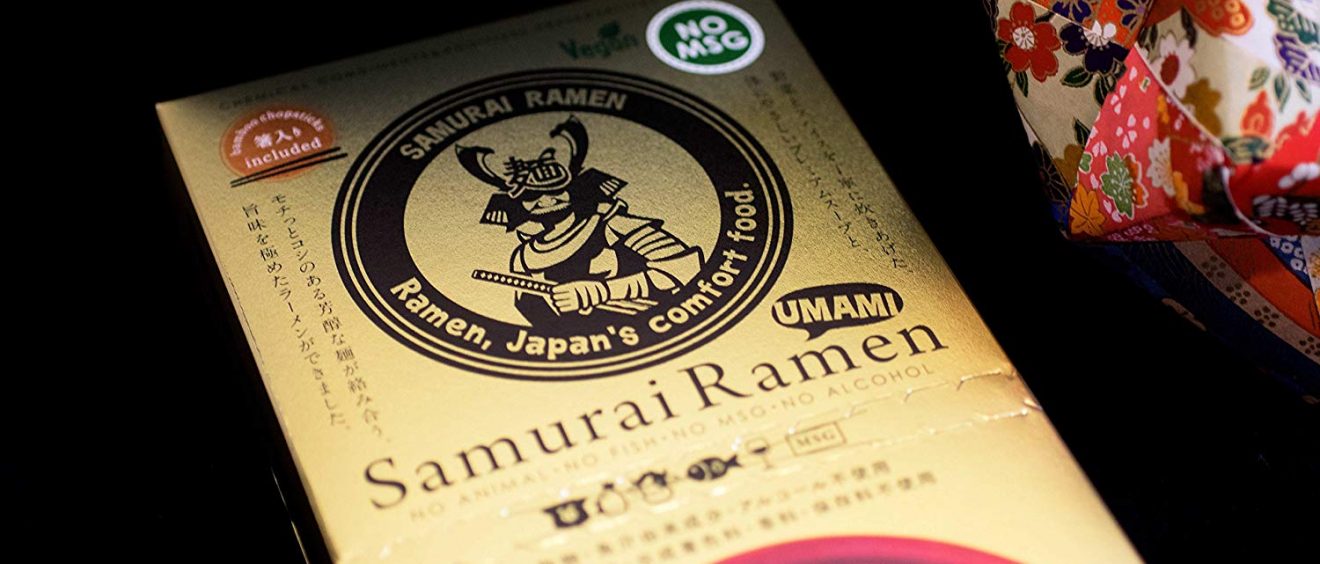 Funfair






Brand story
Samurai Ramen UMAMI
Based on the concept of "Bring Scrumptious Ramen to the world", we deliver a typical Japanese style Ramen bursting with Umami flavors that will comfort the taste buds of any Ramen aficionado. The complete lack of any animal product, alcohol, synthetic coloring agents, preservatives and MSG makes our Ramen a whole food that not only speaks to health devotee but also to Vegans, as well as the Muslim community as it suits their diet guidelines flawlessly.
Our Safety Standard
It is very essential for us, Samurai Ramen Umami, to provide high quality product with an even more rigorous safety standard where we not only eliminate any additives; such as coloring agents and preservatives, but we also abstain from using MSG. It is commonly known especially in the west about the health hazards of MSG (sodium glutamate) contained in many ramen and processed foods. We, Samurai Ramen Umami, are happy to offer the world the opportunity to try a completely healthy whole food product that you can savor on as many occasions as you please worry and guilt free.
Our likes throughout the whole wide world
Samurai Ramen UMAMI is proud of its over 80k followers on Facebook. Among this number, we recorded a 0.3% of shares from Japan. This is indeed a Ramen Brand that has been loved all over the world and beyond Japan. Our history started in 2014 targeting inbound products.Today, its Umami has grown to be loved by multitude of people looking beyond boarders such as values, religions or boundaries.
Our flavors/presence everywhere
Fall 2014:Samurai Ramen UMAMI (1st generation) released.
2015:Ranked in the special souvenir selected by foreigners feature on the Nikkei MJ page.
Spring 2016:"Food stalls" opened in Indonesia
Summer 2016:Food Expo in HK.
Winter 2016:Presentation of second generation standards at HALAL EXPO JAPAN 2016.
January 2017:Start full-scale supply of commercial products for domestic use in Japan.
April 2017:New Souvenir Edition release.
June 2017:Commercial pack release.
June 2017:Open flagship store in Johor Bahru Malaysia
About us
Company Name:Funfair co.,ltd.
Business description:
・Samurai Ramen UMAMI Planning & Branding management
・Samurai Ramen Restaurant Operation
・Recipes to restaurants & Supply of business Samurai Ramen UMAMI
・Samurai Ramen UMAMI FC headquarters management
・Consulting for restaurants
Food & drink manufacturer, Service and Franchise
Representative products